INTRODUCTION TIRUTTANI MURUGAN TEMPLE: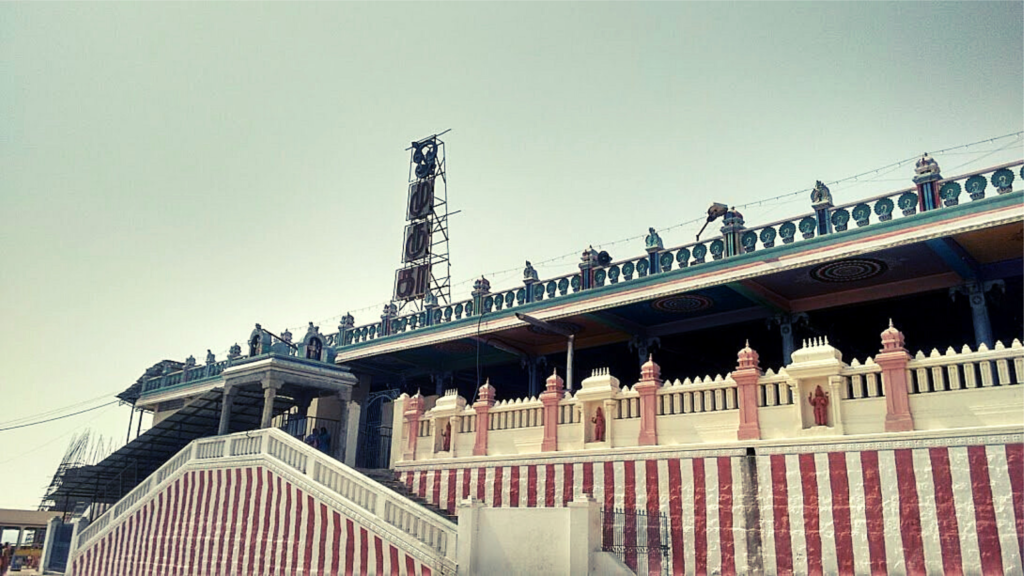 Tiruttani temple

is a Hindu temple dedicated to

lord Murugan

and it is situated on Th

iruttani hill, Tamil Nadu

. It is also considered one of the six abodes of lord Murugan, which is called Arupadaiveedu and it has

365 steps

which represent

365 days of the year

. 

     Sri Vallimalai Swamigal began padi pooja in

1917

. At the time of the new year, each step is washed, and also

turmeric and kum kum will be applied to it

. 

     This ritual consists of lighting lamps with camphor while singing the hymn

thirupugazh

. After this, special poojas were performed in Murugan to welcome the new year at midnight.



    The king of

Kataragam Veddas, King Nambirajan, and his wife prayed to Lord Shiva

for a child. Then one day the king found a baby girl in the forest and he took her to his palace and raised her as his

own daughter. 

    Valli grew up as a beautiful girl who is a staunch devotee of

Lord Murugan. Valli started loving Murugan even though she had never seen him and made a vow to marry him.

 

    To test Valli, Murugan appeared before her as an old man. In another secret plan, Ganesha appeared as a wild elephant to frighten Valli. Valli was scared and run away to the old man and he rescued Valli.  

     She thanked him for saving her and asked him to demand anything as a reward. He requested Valli to marry him. 

     But Valli refused and later Murugan revealed himself to her and she accepted the proposal. So it is believed that the wedding of

Lord Murugan and Valli took place in Tiruttani.

STORY BEHIND TIRUTTANI MURUGAN TEMPLE:
    God of Heavens,

Indra gifted his elephant Airavatam

as a part of his

daughter Deivanai's marriage dowry to Murugan.

 

    After the departure of

Airavatam

, Indra's wealth was waning. So Lord Murugan offered Indra to take back his

white elephant,

but he refused to take back the gift that he had given.

     Instead, he requested that the heads of the elephant statues in the temple face his direction. Thus, the elephants in this temple face the east, which is the

direction of Indra. 
LORD INDRA GIFTS:
    Indra also presented a

sandal stone as a part of Deivanai's marriage dowry

. Sandal paste ground on this stone is said to

acquire medicinal value

when it is applied to the

image of Murugan

. 

    It is believed that it is

gifted by Indra

.

Devotees

should not put this

sandal paste

on their forehead but it should dissolve in the water and consume it as it is believed that, it cures any disease and also only on festival days. 

   

 Tiruttani

is the place where Murugan shed his anger after destroying the demon

Surapadman in Tiruchendur. Shree Rama after defeating Ravana worshipped Shiva at Rameswaram

and came to Tiruttani to find peace of mind by praying Murugan.

 

FESTIVALS OF THE TEMPLE:
Thaipoosam – January

Dhavan Utchavam – Febrauary

Maha Sivarathri – March

Chithirai Brahmotsavam – April

1008 Milk Abhishegam – April

Vasantha Utchavam – June

Adi Kirttikai – July

Adi Puram – August

Navaratri – September

Kanda Shasti – October

Karthikai – November

Thirupugazh Thirupadi Vizha – December
MAASI BRAHMOTSAVAM:
    

Maasi

big festival is celebrated for

10 days

which is celebrated as the marriage o

f Valli and Murugan in February

– march in a grand manner when lakhs of devotees will visit the temple. 

    

Deivanai festival

is also important and the kavadi number is estimated at

10 lakhs

. There will be a sea of devotees taking place. 

    Tiruttani

will be inundated by devotees on the following stars

Ashwini, Bharani, and Kruthikai.
AADI KIRTTIKAI:
     Aadi kirttikai is a three days festival that is celebrated in the month of July – August.  
     At that time the streets are thronged to the full about one fifty thousand flower kavadis. The devotees who carry them will utter the sacred and inspiring "Haro Hara" as they march and dance in the long rows touching the very core of devotees' hearts and making them spellbound. 
DECEMBER 31ST STEP FESTIVAL:
     When the English New Year strikes on

31st December at midnight

. Thousands of devotees will present on the sacred

Tanikai

hill to get the darshan of Lord Murugan on that day. 

     On this day, numerous bhajans gather and ascend the hill, singing the melodious

Thirupugazh

songs, and burning

camphor

on each of the Hill's

365 steps

. one for each day of the

New Year

.
DAILY PUJAS:
Vishvarupa Dharshan – 6.00 AM

Kala Sandhi Pooja – Sunday & Tuesday at 8.00 AM Other days of the week at 5.00 AM

Uchi kala puja – 12.00 PM

Sayaratchai puja – 5.00 PM

Ardhajama puja – 8.00 PM

Palliarai puja – 8.45 PM
SPECIAL PUJAS:
Panjamirtha Abishekam

Thirukalyanam Urchavam

Sandhanakaapu

Thanga Kavasam

Kedayam Urchavam

Golden Chariot

Velli Thaer Urchavam 

Velli Mayil and another vehicle

Sahasranama Archana

 

ARCHITECTURE OF THE TEMPLE: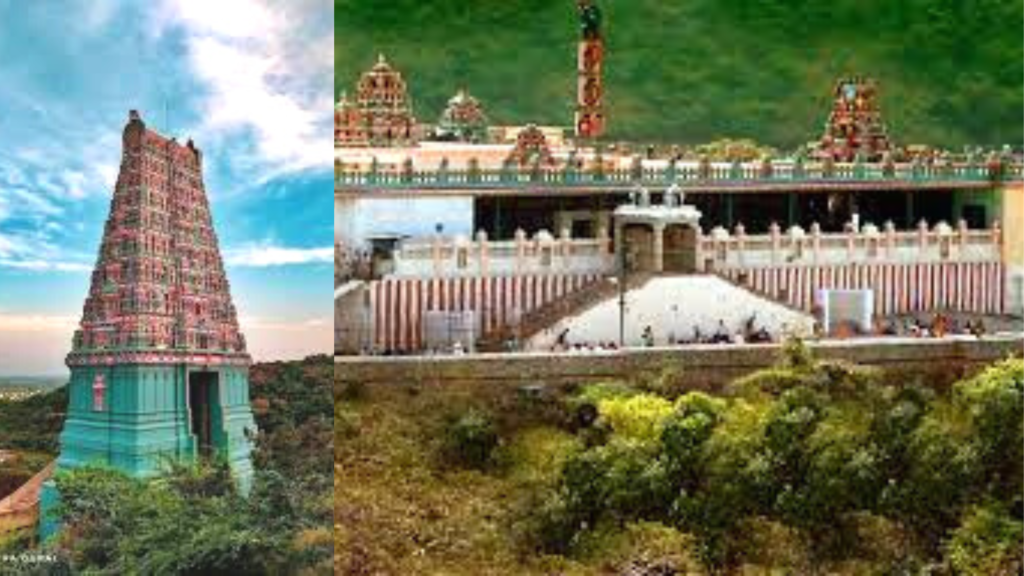 The temple is situated on the

hill called Thanigai

and can reach after climbing

60 steps

. 

     This temple has a

five-tiered gopuram and four precincts

. 

     The temple has two shrines namely, Murugan in the form of Shaktidharar and his two consorts Valli and Deivayanai in two other shrines

.
FAMOUS PLACES IN TIRUTTANI:
Shri Oondreeswarar Shiva Temple

Sri Veda Narayanaswami Temple

Vaacheeswarar Temple 
TIMINGS OF THE TEMPLE:
    The temple opens at the time of 5.00 in the morning and will have abhisheka for Lord Murugan and it closes at the time of 8.00 at night. Then the festival time the temple will open till midnight.
LOCATION OF THE TEMPLE:
Arulmigu Subramanya Swamy Thirukoil, 
Tiruttani – 631 209,
Tiruvallur District,
Tamil Nadu,
Contact No: 044-27885247.
CHENNAI TO TIRUTTANI:
     The distance between Chennai to tiruttani is 93.3 km and it takes 2.46 hrs to reach the temple.
COIMBATORE TO TIRUTTANI:
     The distance between Coimbatore to tiruttani is 470 km and it takes 8.44 hrs to reach the temple.
TIRUTTANI TO PAZHAMUDIRCHOLAI:
     The distance between tiruttani to pazhamudircholai is 456.6 km and it takes 9 hrs to reach the destination.